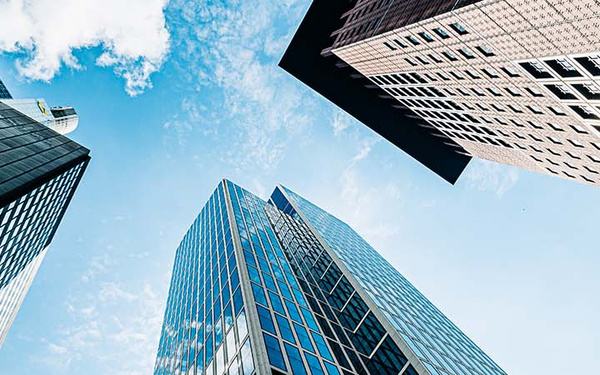 We help financial services organisations navigate disruption, gain competitive advantage and create sustainable change
Banks, financial services providers, asset managers and insurers as well as their counterparties and clients operate in a highly regulated market environment while facing constant change driven by new technologies, disruptive business models and volatile capital markets. In view of these challenges, we are the ideal partner at your side, leveraging our multidisciplinary teams of advisers to empower clients in seizing opportunities across global financial markets, be it from designing and launching new products to closing transactions or driving proactive transformation… all while complying with complex legal and regulatory requirements. We help bring clarity to complexity as your community of solvers.
Get more Information about PwC Legal's Financial Institutions Regulatory Europe Team here.
Banking, Capital Markets and Financial Regulation
An outstanding interplay of lawyers and tax experts – an unrivalled combination in advising financial market participants
Covering the full spectrum of global financial services. We support financial services firms and non-financial corporates on cutting-edge transactions, with sensitive regulatory and legislative matters as well as high-stakes disputes and litigation.
This is how PwC Legal supports you
Our multijurisdictional qualified lawyers advise you on:
Financial Regulation
Banking and Finance
Capital Market Transactions
Structured Finance & Securitisation
Derivatives and Securities Financing Transactions
Prime Brokerage & Prime Custody
Reporting
Restructuring & Insolvency
Sanctions & Financial Crime Due Diligence & Compliance
Regulatory Investigations & Financial Services Dispute Resolution
Alternative Finance, FinTech, Crypto Securities/MiCA and Blockchain Regulation
Remaining on the safe side with tax and legal advice on Blockchain, crypto, fintech & co
The growing digitalisation of the financial services industry has led to the emergence of new providers with innovative solutions that utilise the latest technical possibilities to provide financial services themselves, or support established institutions in the provision of financial services. The range of services offered by FinTechs is accordingly broad. As a result, our legal advice is multidisciplinary in nature and delivery.
This is how PwC Legal supports you
Our lawyers, working closely with PwC Legal's Financial Regulation team, advise on:
Structuring, issuing and distribution of Alternative Finance & FinTech products
Structuring, issuance and distribution of crypto securities and NFTs
Preparation of prospectuses and issuance programmes (EMTN/Debt Issuance Programmes), as well as the preparation of base prospectuses for certificates and warrants
Preparation of (and advice on) basic information sheets for packaged investment products and product information sheets
Preparation of (and advice on) distribution agreements
Structuring of crypto-custody, lending, staking and liquidity pool products
Crypto Tracing & Due Diligence
MiCA and Blockchain regulations
Cyber & Digital Operational Resilience and Regulation
Tax advice related to the above
We help clients manage risks, safeguard claims and design processes in a legally secure manner
Insurers and reinsurers must constantly react to changing regulations in supervisory, insurance contract and company law. When seeking advice from PwC Legal, you benefit from professional excellence and speed. We assist insurers, intermediaries, InsurTechs and reinsurers in redesigning their value chains, distribution models and outsourcing arrangements to support their growth.
This is how PwC Legal supports you
Our lawyers advise you on:
Insurance contract law
Insurance supervisory law
Finance and insurance concepts (alternative risk transfer)
Claims investigation and litigation
Reporting & Tax
Investment Law: Asset Management & Funds
We provide support to global and domestic asset managers, from mutual funds to hedge funds and private equity funds
Clients rely on us for assistance throughout the fund lifecycle, from conception and formation to marketing, operations, and transactions. We offer fund management, asset servicing and governance guidance, as well as assistance with a wide range of regulatory and compliance challenges. In addition, our team supports with investigations and disputes involving regulatory and tax authorities all across the world.
This is how PwC Legal supports you
Our lawyers, working closely with PwC Legal's Financial Regulation team, advise you on:
Fund structuring & fund distribution
EU fund regulations under AIFMD and UCITS, including as implemented in Germany and assisting with day-to-day legal, operational, administration and company governance and compliance issues relating to investment funds as well as real estate investment trusts
Secondary Markets
Asset Servicing
Formulation of legally compliant sales announcements
Alternative, illiquid and non-performing investments and workouts
Regulatory and tax reporting
Tax and legal issues with regard to domestic and foreign investment assets