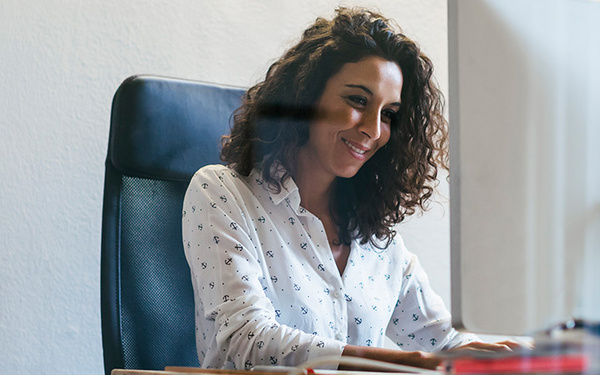 Your companion throughout the digital transformation process, and in securing intellectual property and your company's competitive position
The wheels of digital transformation continue to turn ever faster. This constantly raises new legal concerns, as well as questions regarding emerging market custom. Companies that take up this challenge early on often gain competitive advantages. We help you assess the legal challenges, develop solutions for you and implement them with you: in contractual terms, and in the legal design of business models. We advise you on whether planned business activities on the market and actions of your competitors violate competition law, and enforce your rights, both in and out of court. And we help you to protect your intellectual property as the basis of your business success: whether as expertise, as industrial property rights, or as work results from software development and the creation of databases. In every endeavour, we do not limit ourselves to legal advice, but also offer you technical, commercial and organisational know-how through our close cooperation with PwC Wirtschaftsprüfungsgesellschaft.
Intellectual Property and Competition Law
The protection and use of industrial property rights, copyrights and other intellectual property have become indispensable on a globally competitive playing field. They play a key role in ensuring that companies adequately protect investments and their market position, and secure their business success in the long term. Our experienced team of advisers can consult with you on the protection of your intellectual property and the management of your portfolio. We advise you on your issues and represent you in disputes before court, and in contentious legal proceedings.
How PwC Legal can help you
Our lawyers can advise you on:
Registration and administration of trademarks and designs
Strategic questions and the evaluation of legal issues in trademark, design, utility model, patent, employee invention and copyright law, as well as in competition law
Licensing of industrial property rights and copyright
Technology transfers and IP transactions
Warning letters pertaining to anti-competitive behaviour
Creation and implementation of know-how protection concepts and expertise licensing agreements
Databases and database licence agreements
Questions on the protection of trade secrets
Bringing legal proceedings against product piracy, including the use of forensic tools
Representation in infringement proceedings or intellectual property infringements
IP law issues in transactions, carve-outs and post-merger integration
Information Technology and Media
The digital transformation is rapidly changing industries, and poses a variety of challenges for companies. The trend towards using cloud services is unbroken. Networked products and means of production, as well as new transfer and remuneration models, bring with them a new need for regulation. At the same time, legislators are constantly adapting the legal framework for business activities and issuing regulatory requirements that companies must adhere to for the sake of compliance. This also applies, in particular, to the media sector with its ever new media formats, such as the metaverse.
Our advisory teams possess excellent legal expertise, as well as extensive technical knowledge and a deep understanding of technology-driven issues and industry dynamics.
How PwC Legal can help you
Our lawyers can advise you on:
Information Technology
Procurement: from managing tenders in all phases, to designing IT contracts (for example, IT outsourcing, software development and licensing, implementation, cloud services, software-as-a-service, software maintenance and support) and advising on architecture design (for example, due to regulatory security or localisation requirements), to advising on the design of licensing and pricing/remuneration models.
Implementation or integration: from legal project management to intra-group service agreements and data protection measures (such as data protection impact assessment, as well as blocking and deletion concepts), to change agreements and service specifications
Designing your own digital products and services: from the design of your customer contracts, support in negotiating contracts with cooperation partners and suppliers and advice on the legal structure of licences for your software (including open source software) to legal requirements for distribution (including consumer protection aspects and data protection requirements such as "data protection by design / by default")
Liability issues concerning IT products and IT services, especially in light of changing product liability rules
Compliance in the area of open source software
IT processes and arbitration
Support of IT-legal issues in the case of transactions, carve-outs and post-merger integration
Media
Establishment of a TV or radio channel and licensing, up to compliance with the requirements for TV advertising
Use of the metaverse and related questions
Drafting and reviewing music contracts, including issues relating to music exploitation
Examination of copyright protection pertaining to work titles with reference to trade mark law
Securing film ideas, film and television funding – through to exploitation
Drafting and reviewing translator agreements, author and publisher agreements, licence agreements and rights of use, as well as filming agreements
Contract negotiations with copyright collectives
Drafting and reviewing performance and artist contracts, as well as enforcing your contractual claims
Analysis of liability risks in the event sector
Questions on the right of personality
Questions on social media law and press law